May 18, 2016 12:54 am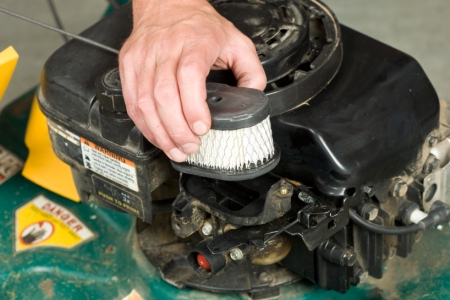 Can you hear it?
The outdoors are calling!
Get your property in tip-top shape for summer with a power tool tune-up, outlined below by the Outdoor Power Equipment Institute (OPEI):
1. Refresh your memory.
Review the equipment manufacturer's guidelines, which likely have not been reviewed since last season. Re-familiarize yourself with operation and safe handling.
2. Inspect the equipment.
Examine all brakes, cables and wheels for signs of damage. Make sure no safety features or guards have been disabled or removed. If you find anything concerning, take your equipment to a qualified service representative.
3. Replace the oil.
Run the engine for a few minutes to warm up existing oil. Stop the engine, remove the drain plug and empty the old oil. Replace the plug and refill the engine with oil recommended by the manufacturer. Be sure to dispose of the old oil properly.
4. Check the fuel tank.
Fuel left in the tank over the winter months must be drained. Fill with fresh fuel that contains 10 percent or less ethanol ("E10" or less), and dispose of the old fuel properly.
5. Clean the machine.
Use a wire brush to scrape away any grass clippings or dirt, and replace the filter. Remember to always disconnect the spark plug before working around the underside of a mower.
"You want your outdoor power equipment to be ready when you need it," says Kris Kiser, president and CEO of the OPEI. "Doing some basic maintenance now will ensure that your equipment operates safely and helps get the job done."
Source: OPEI
Published with permission from RISMedia.